Hint:
if eg'12v' yields few results try '12 volt' or '12-volt'.
To join search terms use '-' eg '3-amp' instead of '3 amp'.
Advanced Search Options:
Volts Chassis
Comparison List:
No Items Added
Login | Register
Warranty:
All of our products are manufactured in the UK with quality and longevity in mind. We are constantly striving to improve upon an already reliable product with a very low failure rate and, because of our confidence in our own products, all our power supplies come with a
2 Year Return to Base Warranty
against equipment failure. As an added incentive we will extend this to
3 Years
, when you sign up as a member to this site.
How to use this site:
To get started click on the 'Products' tab (above) and then select a sub-category underneath or on the left to browse our products. Alternatively enter a search term in the search box above to browse by spec or part number. Clicking on the Compare

icon in the product view will add the product to the comparison list on the top right to help refine search results. You can compare up to 10 products at a time. You can also use the quick links on the right to jump to the illustrated section. Most of our products are complimented with a detailed spec sheet which can be downloaded by clicking on the

icon, if it is available. Spec sheets are added and updated frequently, if you do not find what you need then do not hestitate to
contact us
, we will be happy to help in any way we can. Certain products may also have a video demonstration available, which you can view by clicking on the

icon in the product description, or by visiting our YouTube page using the link above.
AC and DC regulated, unregulated, combination AC/DC PSUs, switch mode power supplies and battery chargers. All our power supplies use toroidal transformers which are electronically and flash tested in accordance with EN60742, EN60950, EN60065, VDE0551, VDE0550 and BS415, or laminated transformers tested to comply with BS3535 and EN60742.
IP rated cases and enclosures, cabling and mains connection kits and Auxiliary boards and equipment; timers, relay boards and access control.
Special time limited deals on PSUs, cables and accessories.
A range of products specialising in CCTV and access control provided by KT Manufacturing.
In-house Engraving
We offer full custom engraving solutions in-house for fast turn around times. Simply contact us with your requirements.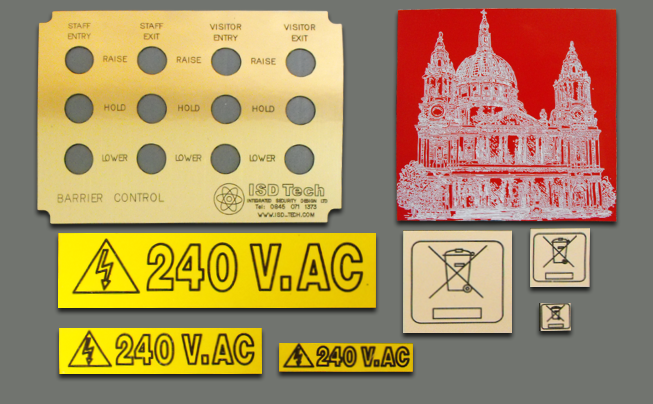 The documents and spec sheets provided on this site are in Adobe pdf format and require
Acrobat Reader
. This site is best viewed with
Firefox
,
Google Chrome
,
Apple Safari
,
Opera
or Internet Explorer.
©2010-2021 KT Assemblies Ltd. E&OE - accuracy is maintained where possible but weights and descriptions on this site are intended for guidance only.